Field Fence also called Cattle fence, Horse fencing,cattle wire, is a grassland grazing, closed forest, grassland ecological protection fence, it make with high-strength galvanized steel wire by advanced machinery.
Diameter: 1.8-2.5mm(inner wire ), 1.8-3.5mm( outer wire)
Height: 0.8m, 0.9m, 1.0m, 1.1m, 1.2m, 1.5m,1.8m,2m,2.4m
Length:165 inch (50m) or 330 inch (100m)
Zinc coating: normal 60-100g per square meter
Produce process: examine wire- hot dipped galvanized-weaving-packaging
The tensile of strength,diameter and Zinc coating of wire,we can produce as your request.
More detailed information about the specification as follows:
We also have so much other products,such as Chain link fence,Gabion mesh,barbed Wire Mesh,Wire Containers ,Welded Wire Mesh ,Hexagonal Wire Netting, 3D Panel Fence,Concrete nail,Wire Mesh Container,Fence mesh and so on.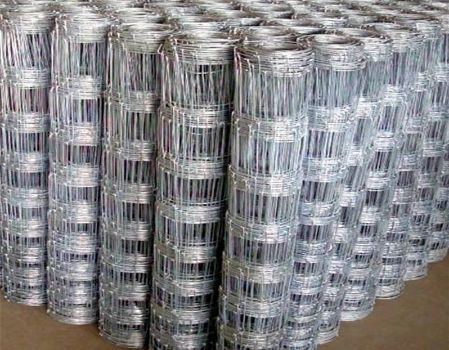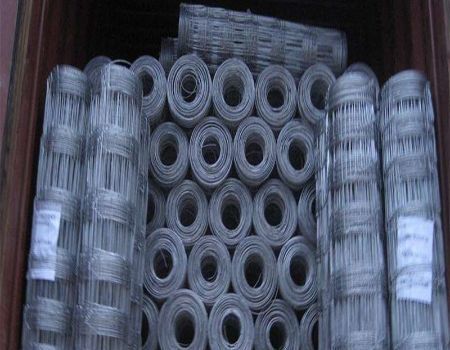 Deer fence/Cattle fence/Farm Fence
Mesh sizes

G. W.

(kg)

Wire Diameter(mm)
150/813/50
102+114+127+140+152+178
19.3
2.0/2.5mm
8/150/813/50
89(75)+89+102+114+127+140+152
20.8
2.0/2.5mm
8/150/902/50
89+102+114+127+140+152+178
21.6
2.0/2.5mm
8/150/1016/50
102+114+127+140+152+178+203
22.6
2.0/2.5mm
8/150/1143/50
114+127+140+152+178+203+229
23.6
2.0/2.5mm
9/150/991/50
89(75)+89+102+114+127+140+152+178
23.9
2.0/2.5mm
7/150/1245/50
102+114+127+140+152+0178+203+229
26.0
2.0/2.5mm
10/150/1194/50
89(75)+89+102+114+127+140+152+178+203
27.3
2.0/2.5mm
10/150/1334/50
89+102+114+127+140+152+178+203+229
28.4
2.0/2.5mm
11/150/1422/50
89(75)+89+102+114+127+140+152+178+203+229
30.8
2.0/2.5mm