Medical grade 30 40um ozone diffuser stainless steel micro stone for water ozonating
Sintered air stone diffusers are often used for porous gas injecting. They have different pore sizes(0.5um to 100um) allowing small bubbles to flow through it. They can be used for gas transfer aeration, generating high volumes of fine, uniform bubbles often used for the treatment of wastewater, volatile stripping and steam injection. With greater gas and liquid contact area, the time and volume required to dissolve gas into liquid is reduced. This is accomplished by reducing the bubble size,  which creates many tiny, slow moving bubbles that result in a large increase in absorption.  
Want more information or would like to receive a quote?
Click the CHAT NOW button at the top right to contact our salespeople.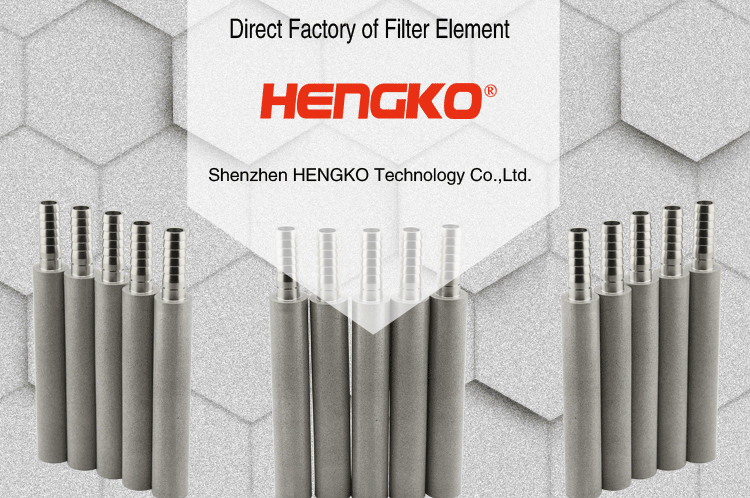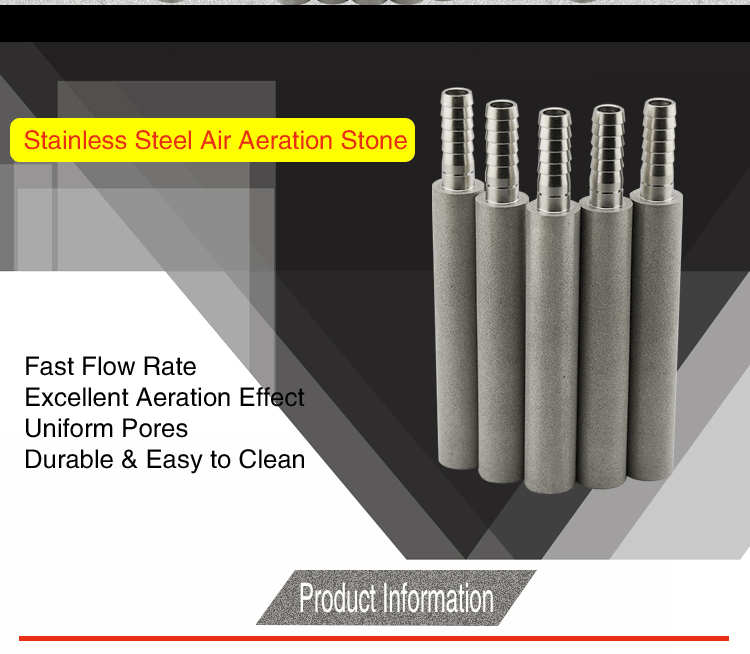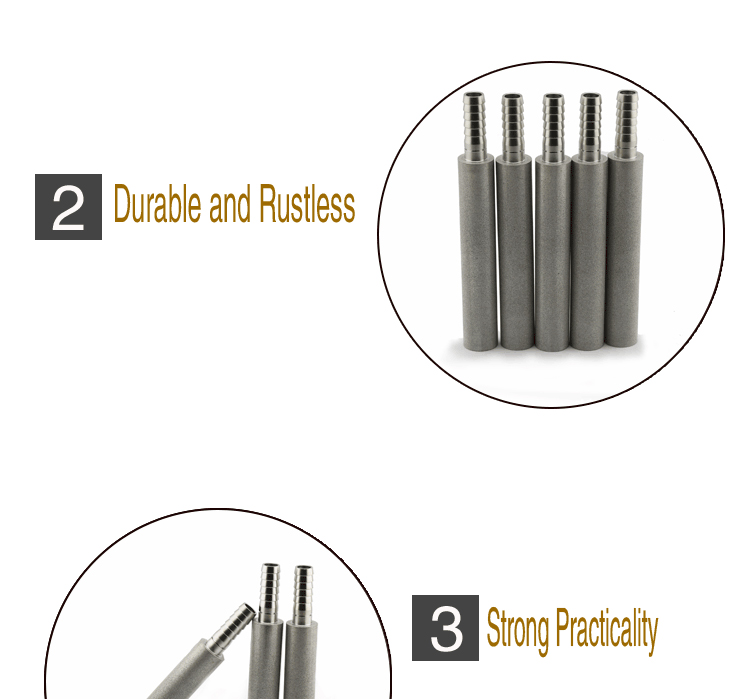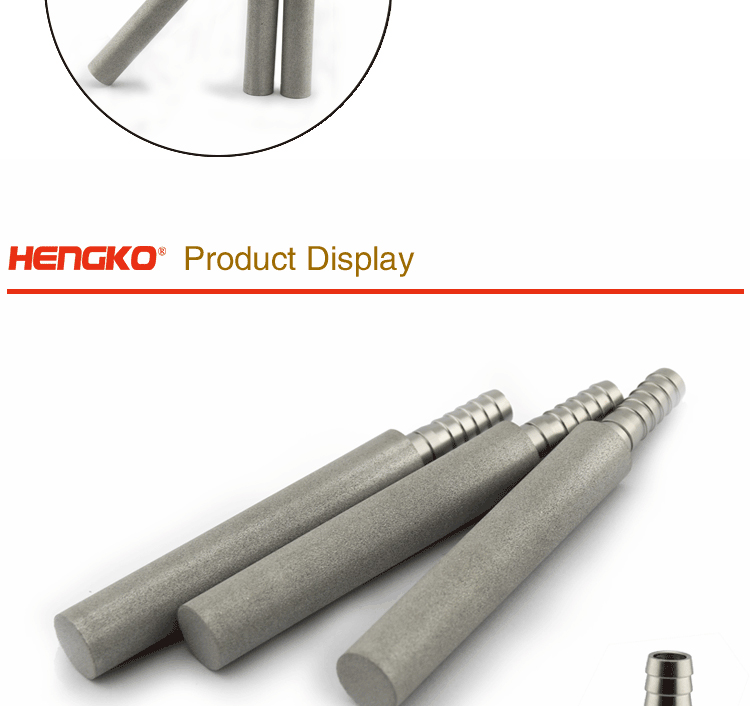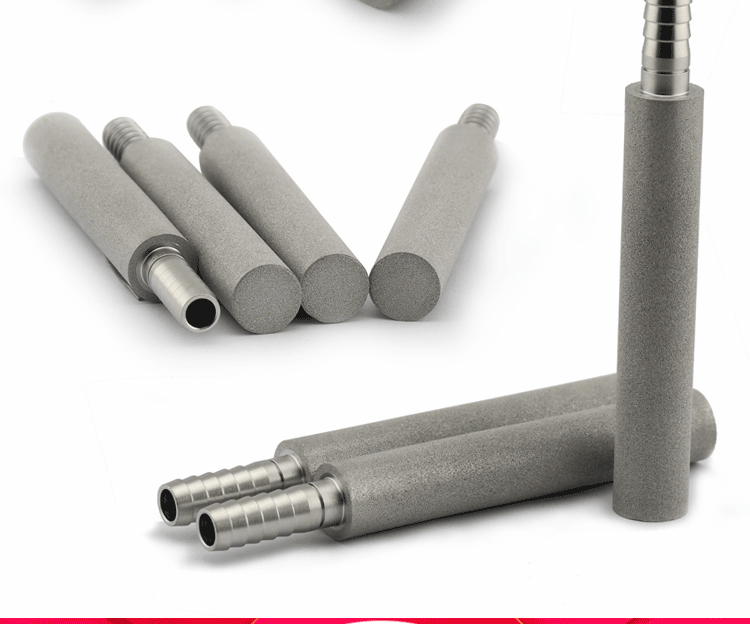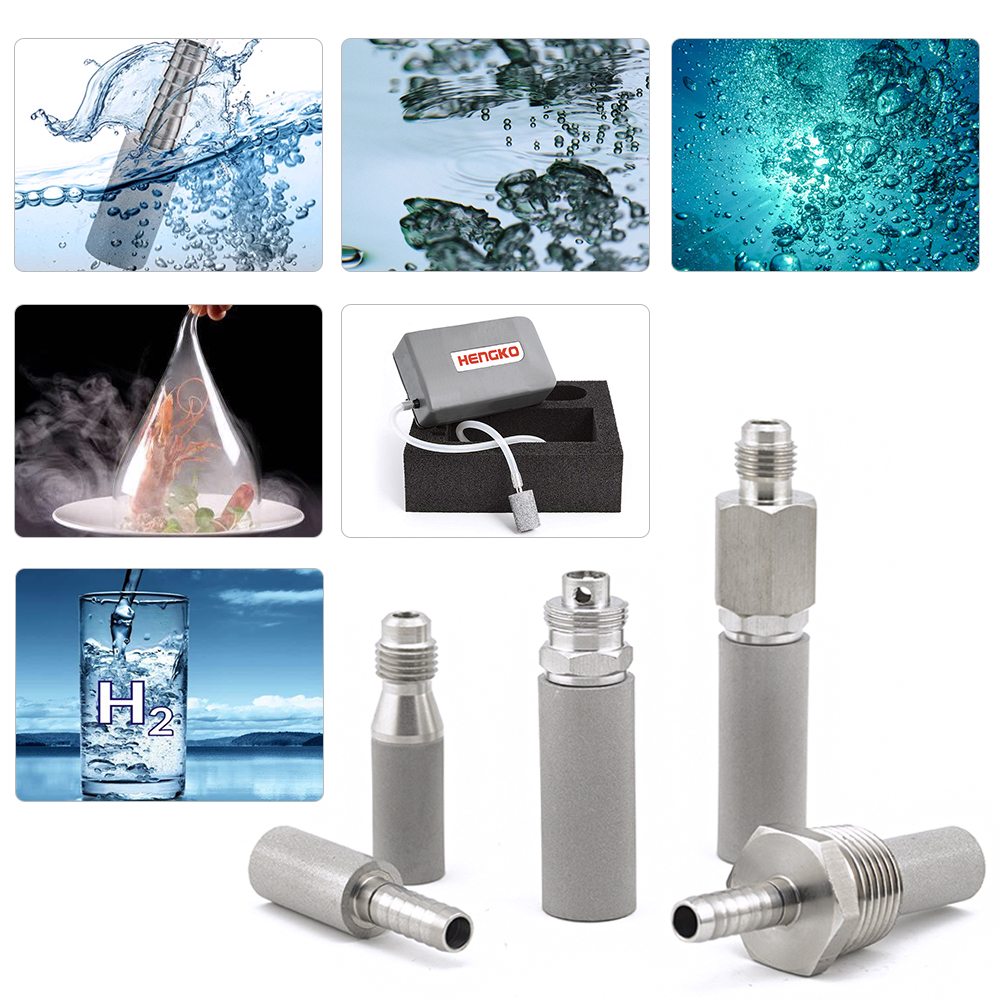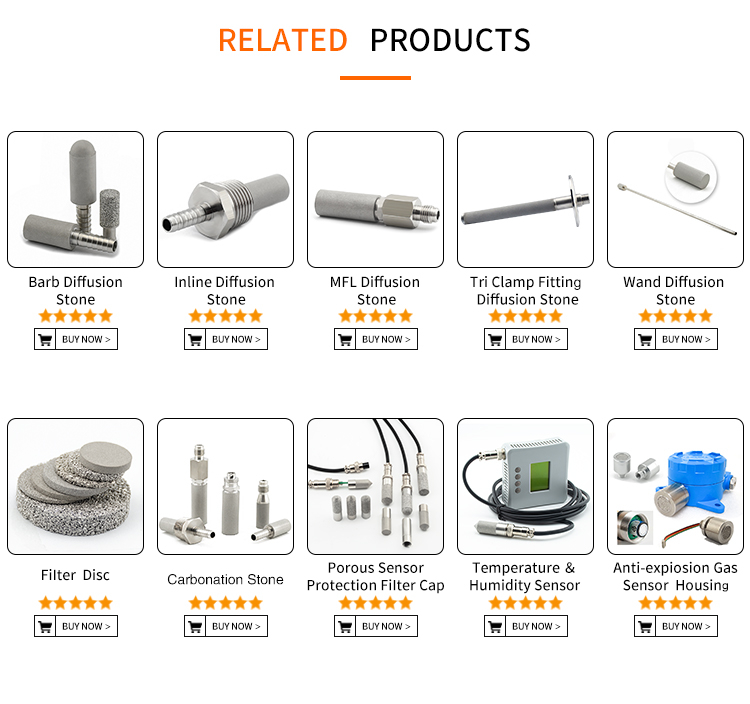 Q1. Are you manufacturer or trading company?
--We are direct manufacturer specializing in porous sintered metal filters.
Q2. What's the delivery time ?
--Normal model 7-10 work days because we have ability to do the stock. For big order, it takes about 10-15 work days.
Q3. What is your MOQ?
-- Usually, it is 100PCS, but if we have other orders together, can help you with small QTY also.
Q4. What payment ways available?
-- TT, Western Union, Paypal , Trade assurance, etc.
Q5. If sample first possible?
-- Sure, usually we have certain QTY of free samples, if not, we'll charge accordingly.
Q6. We have design, can you produce?
--Yes, welcome!
Q7. Which market do you already sell?
--We already ship to Europe, Middle East, Asia, South America , Afria, North America etc.